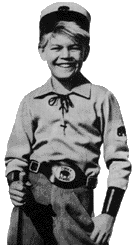 Nardwuar: Who are you?
Mickey: Don't you know, why are you interviewing me if you don't know?
Oh well, just for the people out there who wouldnít know.
Ah, my name is Mickey Dolenz, whatís yours?
My name is Nardwuar.
Hi Nardwuar, how are you?
O.K. Now Mickey you were involved with that famous rockíníroll group, right?
Yes, that is true. Actually, it was a television show about a rockíníroll group.
It has been said you donít want to be known as a Monkee anymore, is this a valid statement?
No, itís not, Iím not in the group anymore but I am very proud of what I did and I had a great time and it was very successful. Iím solo now.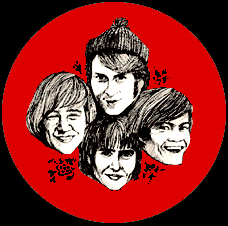 And your here in Vancouver, B.C., shooting a fun game show called, Crazy Talk?
Ah, no, Acting Crazy. Itís basically just Charades.
Is that the main reason youíre in Vancouver?
Yeah, I came out just to do the show.
Have you ever done game shows before?
Not many, but I like Charades. Itís a good game. You gotta be quite bright.
How do you feel that you fit this role? Why did they ask you Mickey?
'Cause Iím a celebrity.
A rockíníroll celebrity?
Depends on your point of view I suppose. Some would say yes, some would say television celebrity.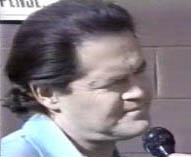 Me being from Vancouver, B.C, Canada, how come I donít know a hell af alot about the Monkees? Were they syndicated in Canada?
I have no idea, itís probably just because youíre to young. But when you grow up maybe youíll learn.
Did you quit the Monkees?
Yeah, I went solo about two years ago.